Cheer Captain Supreme
Being a teenager is all about getting into the spirit of where you are. It's about living in the moment and reveling in what you're doing. Life is funny in that things never happen the same way twice. You have to pay attention, take advantage of all opportunities that come your way, and make your own memories. It's time to share another conference story, lay down the mats, stick the landings, and prepare the pyramid mounts. This is cheer captain supreme.
Cheer with all your heart. Showing spirit is more than just yelling until you lose your voice and sound like a adolescent puberty stricken mess (aka the true sign of cheer-nirvana). It's about supporting not only yourself but other people as well. It's encouraging, showing your pride, and uniting your voice in unison with others. We're stronger together than we can ever be apart. We are linked, tied, and bound under what we stand for. In this case for RHA, NRHH, NEACURH and NACURH leadership, community, inclusivity, and recognition. So here we go. Friday morning started off with me heading to class where things got super heated real fast - this oblivious in my political science lecture tried to argue that white people needed affirmative action and my professor didn't even comment on her ignorance. After that it was homework time with Dzenan and Taylor in the library before I grabbed my suitcase and chucked the deuces to UVM and got in the sketchy white van that would take my delegation to conference. Just after noon Bret, Anna, Taylor, Terra, Jaime, myself, and our advisor, Drake, were Boston bound. We made a quick stop at procurement to pick up our check and did a lightning fast run through McDonald's. We were zooming, through the mountainous Vermont landscape and soon we crossed into New Hampshire, and the scenery just instantly changed. I was in the backrow alone, just listening to Midnight Red and singing to myself. Anna and Terra were snuggled in the first row, Jamie and Taylor shared earbuds and bonded, and Drake and Taylor navigated and had a Disney singalong when I knocked out, sitting up. Bathroom breaks at seedy looking gas stations and a stare off with an old grandma and soon we could see the Boston skyline. We drove around, and around ... and around (as in we were a mess when we couldn't figure out how to get to the hotel) until we decided to head to Northeastern and follow the directions. We grabbed our stuff from the van and braved the cold (I was looking good, but underdressed) as we waited for the charter bus to take us to check in. We had our pre-conference talk where I stressed spirit and challenging ourselves to participate. We finally made it to the Westin (at Copley - if that means anything to you, apparently all cities have burroughs) and in the elevator I embarrassed myself by twerking all over an innocent unaffiliated bystander. That's the way to start it up. Up to our rooms on the 18th floor, my stomach will never catch up with me, and it was all face paint, beads, and bright colors as we got ready to cheer our butts off. Opening ceremonies were looming ahead and we walked back to NU and took our seats after cheering like a boss through the streets of Boston looking like a straight mose convention. Cheer captain supreme reporting for assignment.
Captain - a title I've never particularly been good with. It's crazy that this year I'm the person people look to for answers and direction. #NeverhaveIever been in a position that has demanded my full attention and pushed me to extend myself more than ever before. Honestly, I get scared. I'm afraid I can't do what people want me to. I'm afraid to fail, and that I'll let people down. I'm terrified that I'm not as strong as I appear to be. Then I remember I am capable of amazing things. I'm the kind of person who can change everything, the catalyst, and the innovator. I'm captain for a reason, people believe in me and I believe in myself. Courage is being scared and going what you're afraid of anyways. The opening ceremony was upon us and it all started with a cheer sound wall with all the other colleges and universities represented. Everyone was getting hype and shouting like they've been preparing for months (that's because we have). We saw some of favorite people, like TJ and Kaite from St. Mike's, Zach from Syracuse, Kara, Rachel and Cole from Quinnipiac and tons of new faces. We met the conference staff and heard from the RBD (regional board of directors) before the awesome keynote speaker spoke the damn truth about leadership - taking risks while being respectful #boom, bottom line. From there, I signed up for a conference buddy school (it was RPI) and took a little adventure with Drake to find our final delegation member, Eric. Back into the opening ceremonies where a live game of Clue was going down. Everyone was swapping clothespins (it's how we break the ice and meet people while at conference), and taking pictures while they tried to figure out who committed the imaginary crime of murdering the headmaster. It's probably worth mentioning the conference's entire them was Clue: Finding the Leader NU (as in Northeastern University). That's when it happened, out of the crowd there he was, my RHA bestie, my boardroom bromance, and official snapchat partner in crime, Jeff or as I call him Jeffrey. This bro-love is the stuff of legend, he's my counterpart at UConn and my daily confidant. Our friendship speaks volumes to the power of what we do, where else would make friends in a long distance, 3 times a school year way? Best bear hug ever and we were back to business. Captains getting ready to run things. It was on to the entertainment events for the night but not before all the president's gathered around to judge the passive programs (that is displays that convey a message or activity that don't require people to actively participate). I knocked down some pop rocks and my delegation went to grub out at Panera Bread. I checked in my crew of UVMers and we were ready to go back to all the conference crazy. Cheer captain supreme locked and loaded.
Supreme means doing the most. It's that kind of pizza for people who want it all and nothing less. It's the over the top, end all be all. Rulers have been known to be supreme, but nobody wants that. Great leaders are those who not only listen to the wishes of who follow them, but sacrifice everything to advance the causes of those who they were chosen to serve. Conference puts me right front and center to go harder, scream louder, and socialize more than ever before. We all went back to the game night and partook in the festivities. Anna, Eric, Jaime and Taylor got airbrushed tattoos, and we dominated the clue search with my unsightly knowledge of everything pop culture. Down the basement of the NU student center and it was karaoke time. Let me tell you, I haven't been more nervous ever in my entire life. I was petrified and wanted to just give up and leave. My conference crew kept me level headed and we took to the stage to sing "Call Me Maybe" and twerk all over. We cheered other schools on and even served as back up dancers like all twerkaholics should. It was just before 1 am where we decided to call it a night and catch the bus back to the hotel. Up we went, energized and exhilarated for what the next day had in store for us. Cheer captain supreme all ready for duty. *Check back Wednesday for part 2 of this post and the rest of my NEACURH Minis No-Frills Conference experience.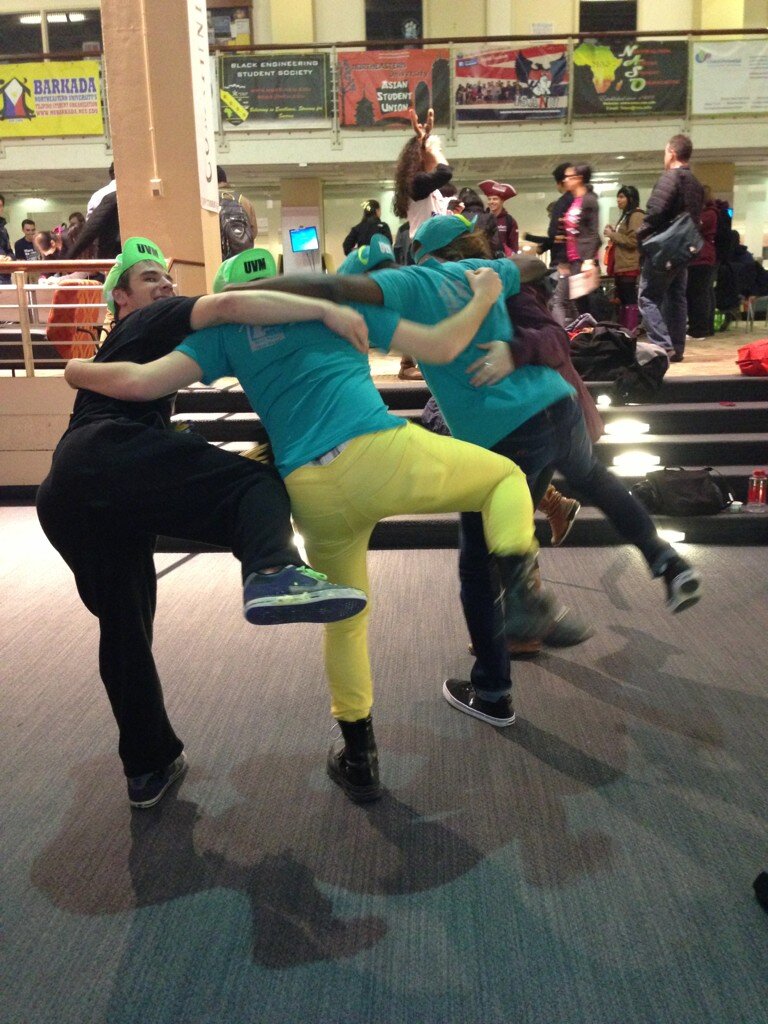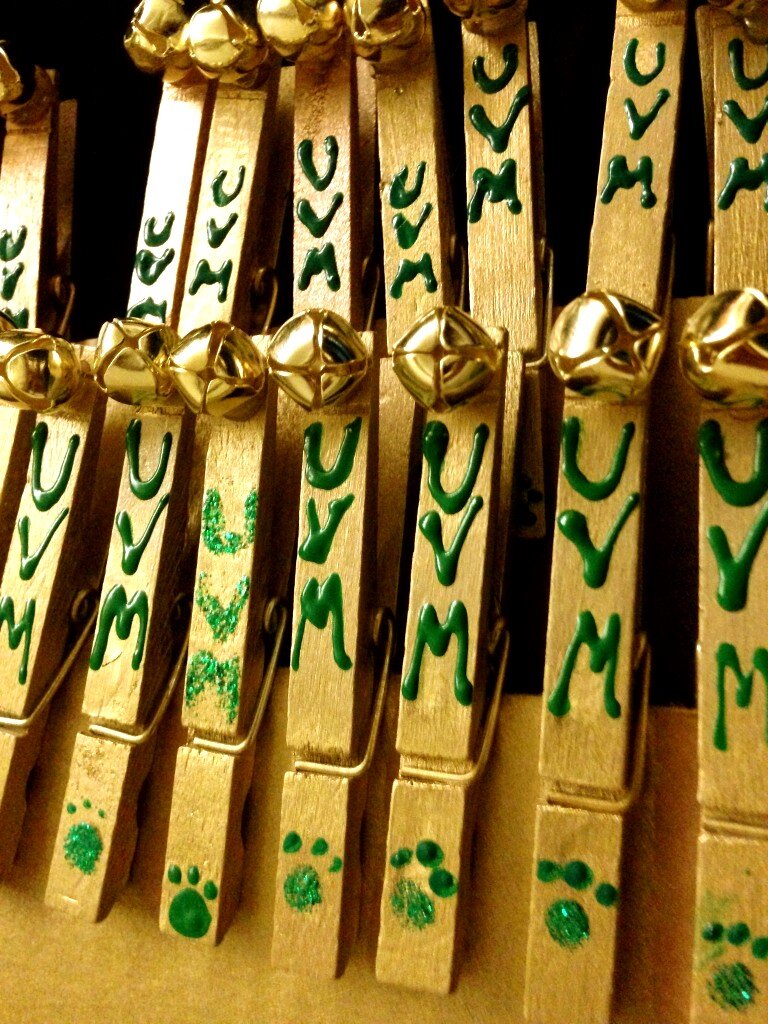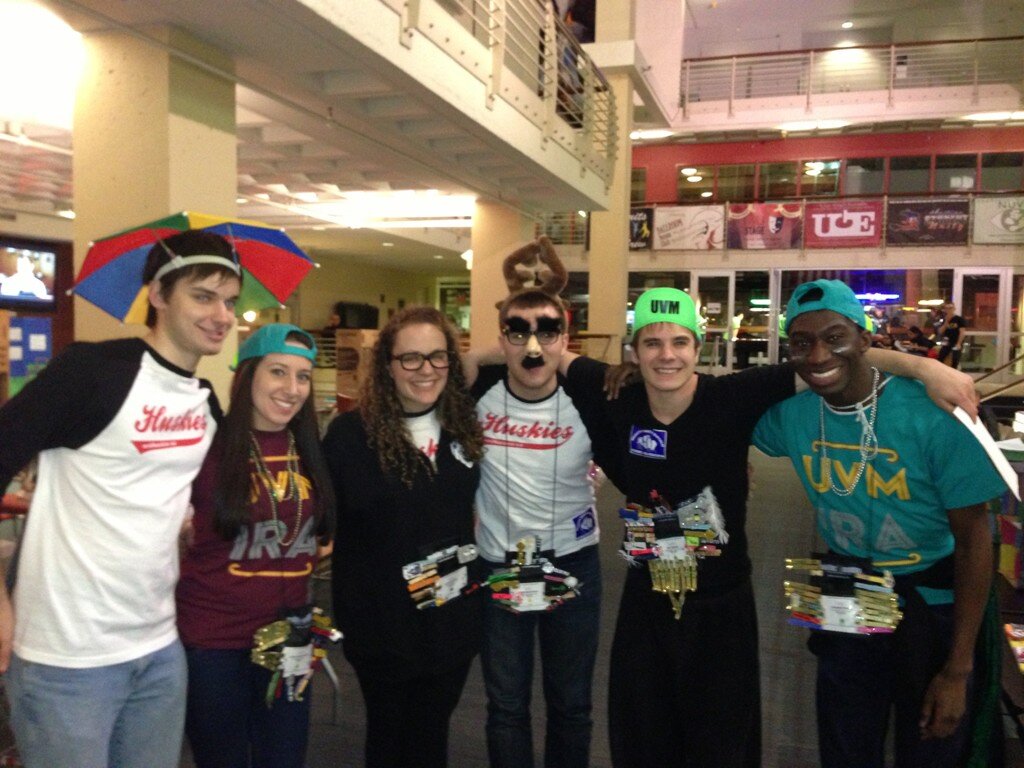 Being a teenager is all about enjoying each and every minute of your life. It's about finding the things that makes you happy and that challenge you to be a better person. College is where you make long lasting relationships and discover parts of yourself that you never new before. Cheer captain supreme status is one title I never thought I'd hold, but I love it, and will continue to own it each and everyday for now.
My blog post question for the day is ... have you been to any retreats or conferences while in college

? Heck yeah, I frequent them - this is my fourth NEACURH/NACURH conference and I plan on going until I graduate!